I don't know about you, but I am ready to do some spring planting!
On Pinterest I found an article about the eight best plants for containers so thought I would share several of them with you. These ideas come from Garden Gate Magazine.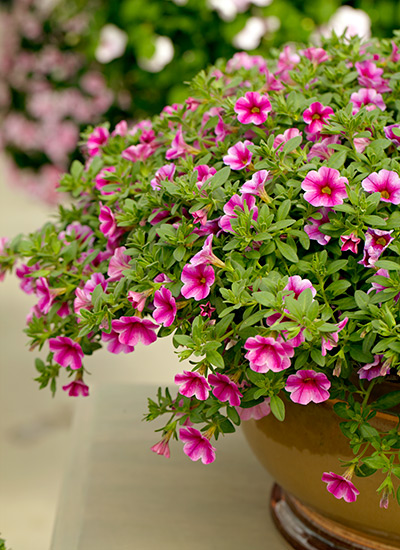 Calibrachoa is a great plant in a hanging basket or in a pot with other flowers. A single plant will cover a small container–just make sure it gets constant moisture. This is one of my sister's favorites!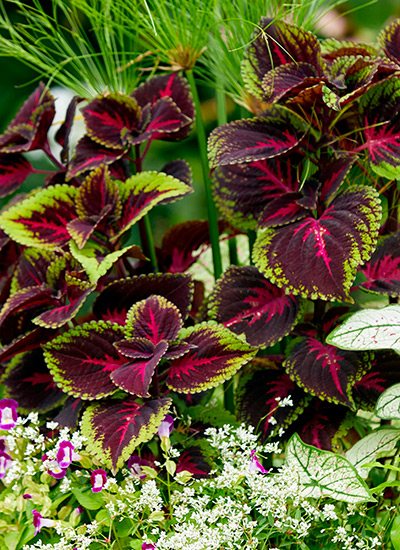 Coleus comes in a variety of colors–and it looks great in a planter all by itself. It grows very fast, and if you think it is getting too tall, just pinch it back!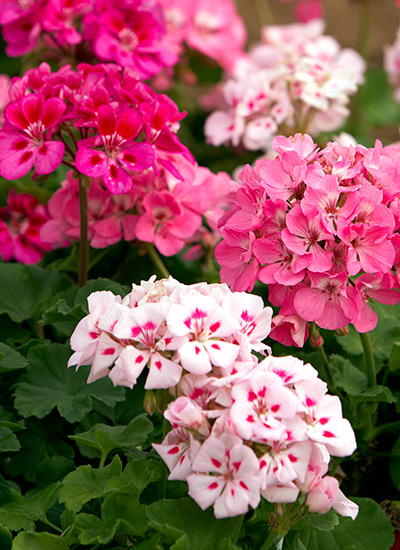 Geraniums are probably my favorite! I have several large pots on my sidewalk going up to the front porch, and I always have them full of red geraniums! On my back deck I use bright pink geraniums along with pots of bright pink and white petunias.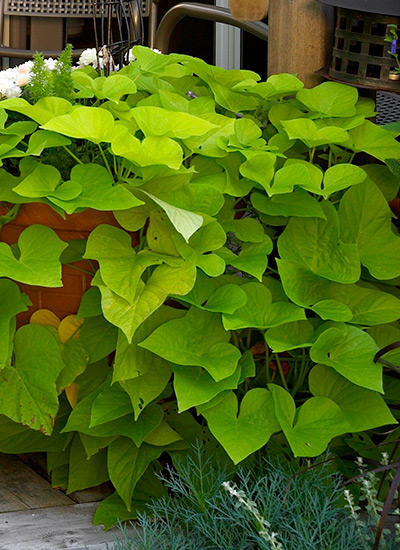 Sweet potato vine is also another of my favorites! I sometimes add it with my geraniums (I also use asparagus fern.) You will find several colors of this vine. It grows really fast so don't be afraid to cut it back!
I hope this gives you some ideas when you start getting ready to plant your pots and containers for spring and summer. Thanks to Garden Gate Magazine for these great pictures and ideas. (I have pinned them on my board, JKSJKSDesign, on Pinterest.)