Since I don't get to see my grandsons on Easter, I make sure I send them an Easter care package.  
I usually find some fun Easter gift bags at Walmart, and then fill each with special surprises.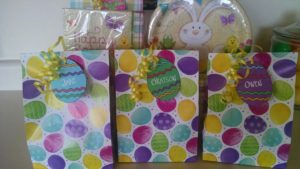 This Easter I included their favorite candies in each bag.  The grandsons love Michael Jordan tee shirts so I was able to find some at Ross and include them in the bags.  Each bag was tied with a ribbon and an Easter egg with each one's name on it was tied to the bag.  I always include paper plates and napkins for each season/holiday.  This year I found some cute ones at Walmart.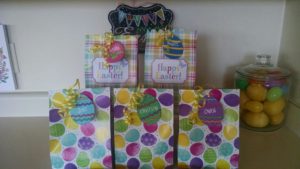 I always include Easter gift bags for my daughter and son-in-law as well!  Their surprises are usually their favorite candies and some gluten-free treats for my son-in-law.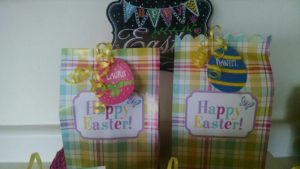 I hope you have a very Happy Easter with family and friends.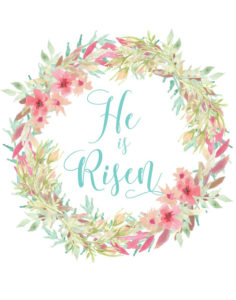 (The above printable is from Mimi Lee Printables & More).