My sister and my daughter recently did a hearth room re-do for a client so I thought I would share some pictures of the project with you.
A new sofa was purchased from Pottery Barn as part of the re-do. A tray with greenery, candle and book was placed on the top of the large ottoman.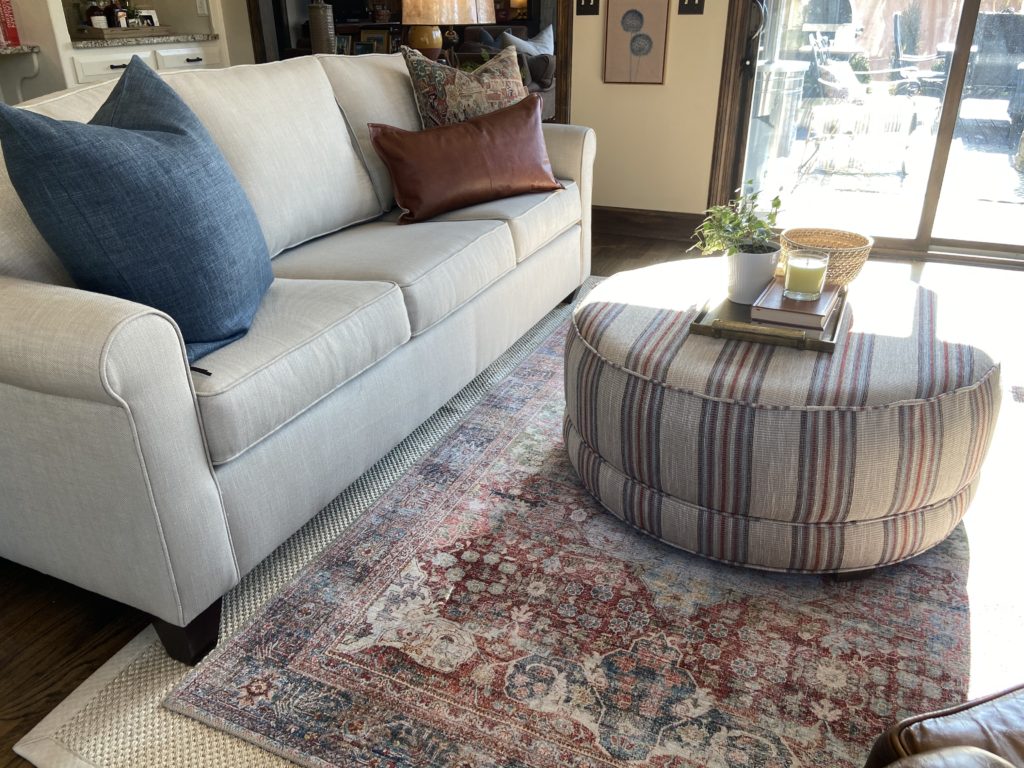 The client had the bottom rug, but a Loloi rug was purchased to go on the top of the existing rug. The colors in the rug go nicely with the colors in the ottoman.
Pillows were also purchased from Pottery Barn to add color to the new sofa and to coordinate with the new rug.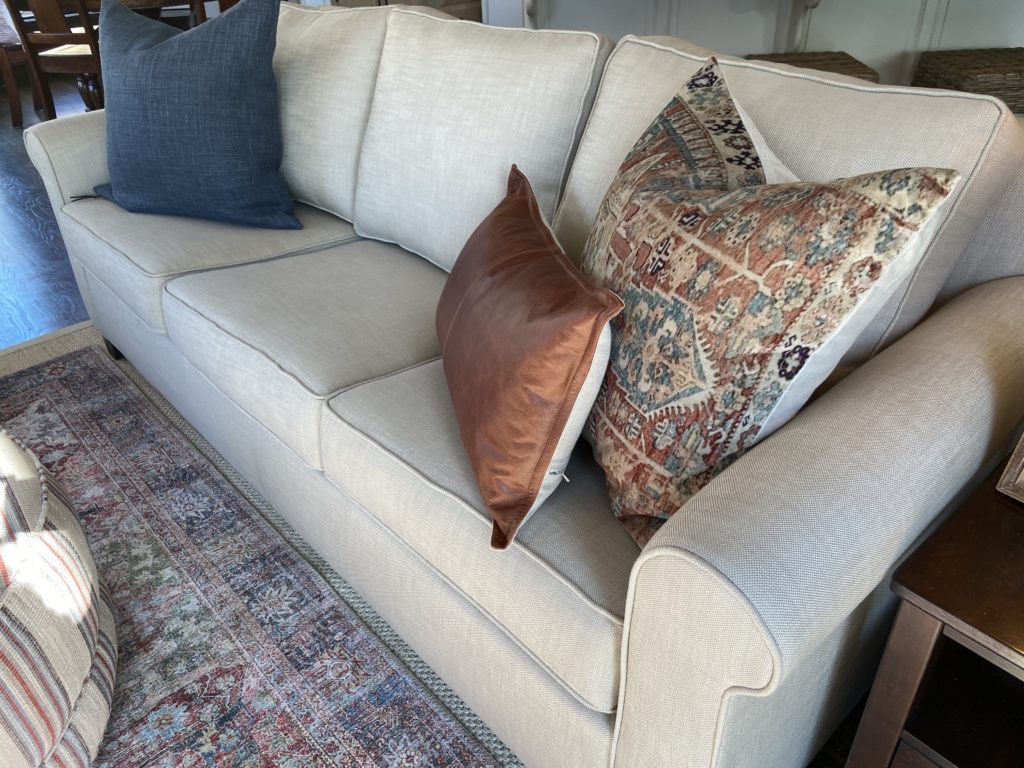 The large fireplace is the focal point of the room. Vases in the same colors as the pillows on the couch were added to the mantel. A lantern was also placed on the opposite end of the mantel. The print, which is called "Sisters", was placed in the center of the mantel. The client has three daughters, and when she saw the print my daughter said it brought a tear to the client's eye!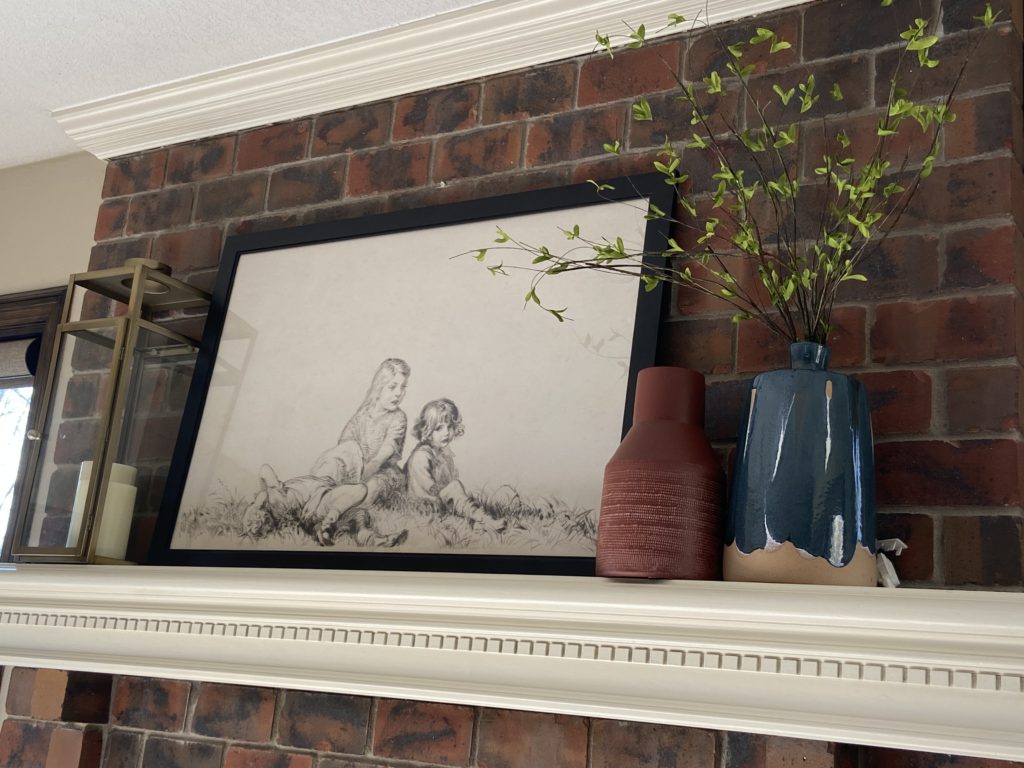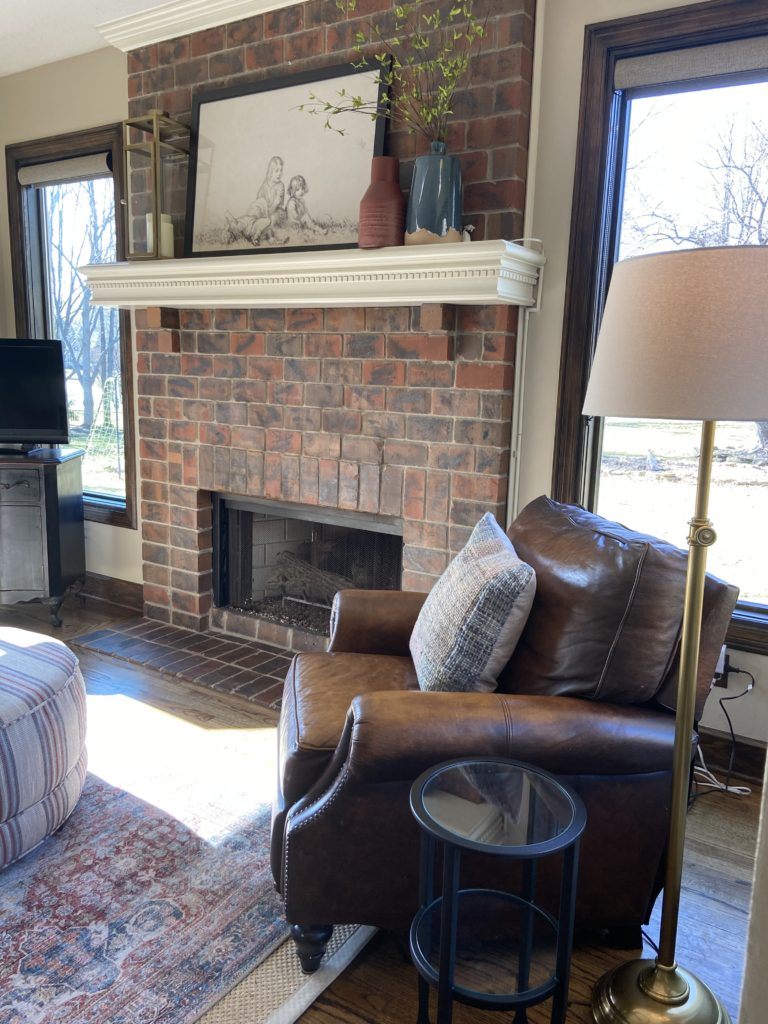 The eating area is part of the hearth room. A table runner and greenery were added to the kitchen table. Various sizes of baskets were placed on the wall next to the table.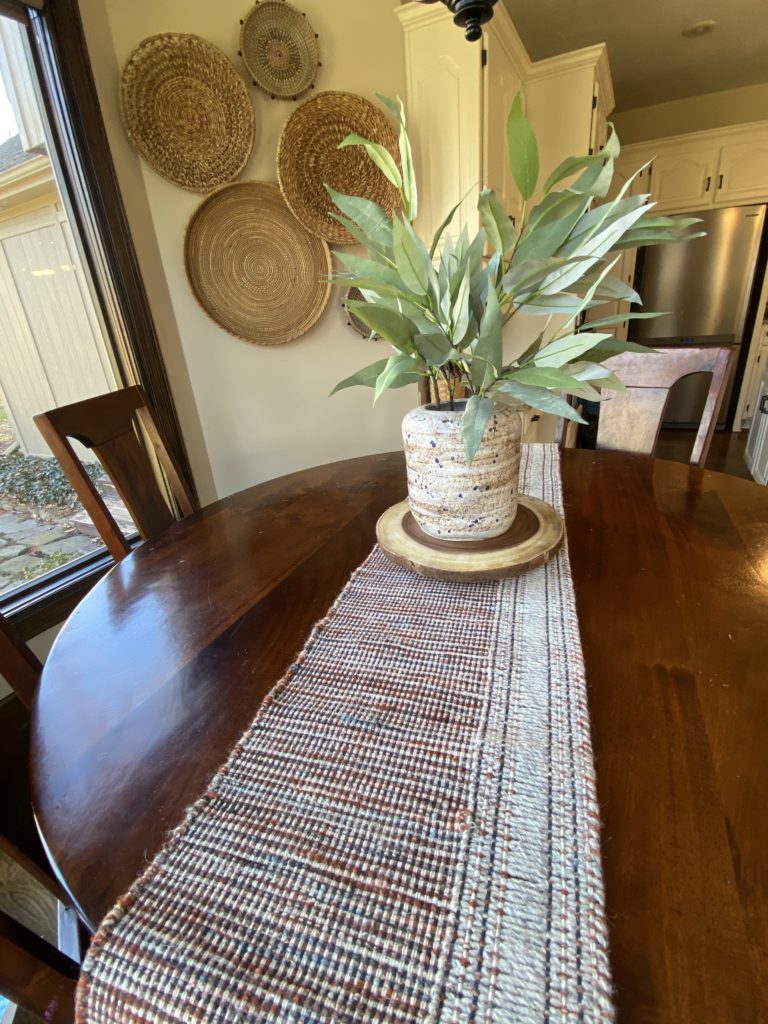 Thanks to Pat and Laura for sharing this project with me so I could share it with you. I hope this has given you some inspiration for your possible room re-do!