This year Father's Day is June 21–so you still have a few days to plan for the big day!  I thought I would share some ideas I found to help make the day a really Happy Father's Day!
I think it is always neat when the kids make their own Father's Day cards for dad and/or grandpa.  I found these cute cards on Pinterest at Crafty Morning – Sassy Dealz.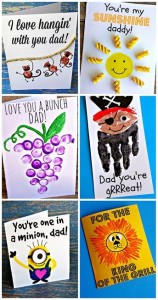 Dad would also like getting this special card from his kids!  Plus, I am sure the kids would love drawing pictures and filling in all of the spaces on the card.  I thought this was a really cute idea (free printable) from Hand Made Mood.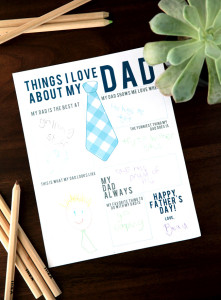 Also, why not give Dad some special "coupons" as a Father's Day gift.  Again, on Pinterest I found this download from The Crafting Chicks which they found at Parents Magazine.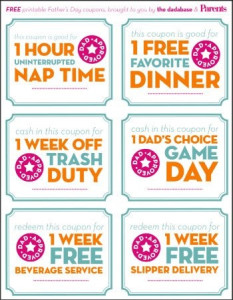 Dad is always a "super hero" to his kids so why not decorate with the super hero theme and make some gift tags to attach to the Father's Day presents.  Catch My Party showed this printable from My Delightful Designs.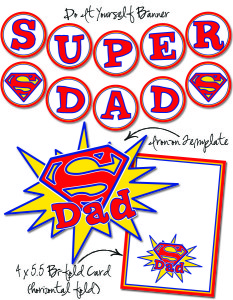 Dad will, of course, deserve a special treat on his special day.  Some time ago I found this idea in a Better Homes and Gardens magazine, and since my husband loves brownies I saved this fun idea so thought I would share it with you.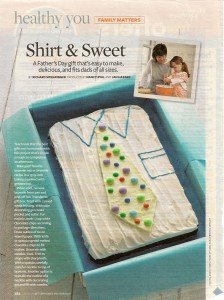 If Dad likes cake, I found two ideas for decorating  a cake and also cupcakes.  The "shirt" idea is similar to the brownie idea above but uses a cake instead.  We Like To Learn As We Go featured this idea on Pinterest.  I also found the "tie" cupcakes from B Lovely Events.  With such cute ideas, it will be hard to decide which one to make!!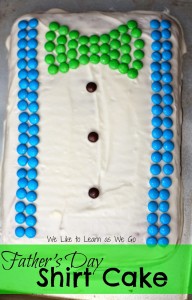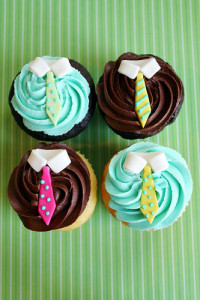 Whatever you decide to do and/or make for Dad's special day, I am sure Dad will enjoy his, hopefully, relaxing day with his family!  Happy Father's Day to all of the dads out there!
(P.S.  I have pinned all of these ideas to my board (Janis Slaughter) on Pinterest.)