The Fourth of July is always a fun holiday–with so many activities and get-togethers!  It is one of my favorite holidays, mainly because of the beautiful fireworks displays!  If you are planning a celebration with family and friends, I have found some ideas that you may like!
First of all, the Fourth of July is the day we celebrate our independence.  Here is a great way to decorate your front door and greet people as they arrive at your home.  I found this free download on Pinterest at 773blog.com.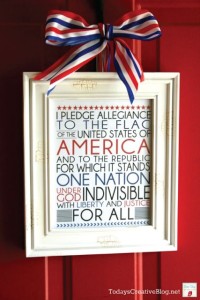 Be sure and display the American flag!  I put small flags in my pots along my walkway up to my front door.  I also have flag buntings on my porch and deck railings.  Party City has a great supply of flags and buntings.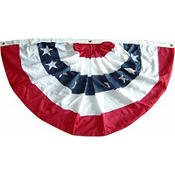 I think this table decoration is great – It could be used for Memorial Day as well as for your Fourth of July celebration.  This idea comes from Dream Book Design.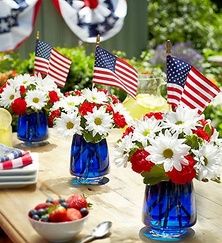 When getting your table ready, these patriotic tin cans are a simple and easy way to have the eating utensils displayed for your guests.  The Stock Piling Moms showed this idea on Pinterest.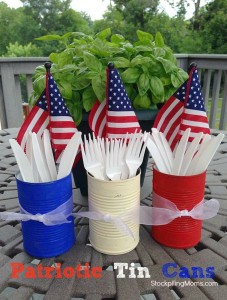 Why not give the kids something to make to get ready for the celebration?  These patriotic pinwheels from Good Housekeeping are easy to make, and the kids will have fun with them.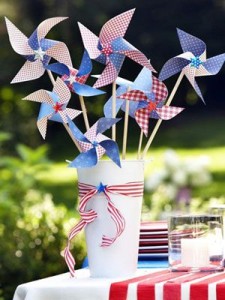 Hamburgers, hot dogs, brats and ribs are usually on the menu for the Fourth of July.  Don't forget some "healthy" foods as well!  Here is a Patriotic Fruit Bowl from Meal Planning Magic.   I love the idea of cutting the watermelon in the star shapes!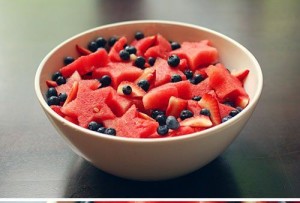 Don't forget dessert!  I found several ideas on Pinterest.  I am not too sure which one I would choose – I maybe would have to make more than one!  The "flag" cake is always a favorite.  This one from Kraft uses a pound cake, but I am sure you could use a regular cake mix.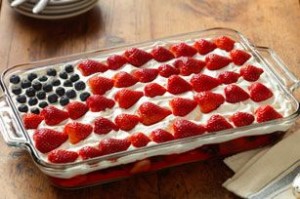 Kids always love brownies and these red, white and blue star brownies from Rumbly in my Tumbly would be a hit!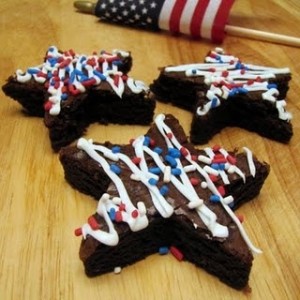 My daughter loves red velvet cake so I am sure she would vote for these cupcakes from Your Cup of Cake.  If you didn't want to use whipped cream, I am sure you could get the same effect by using whipped frosting.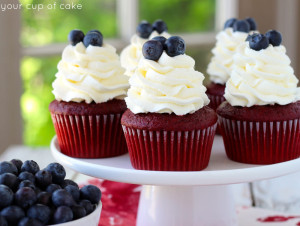 Whatever you do for your Fourth of July celebration, have a great day!  I hope, too, that you will stop and give thanks and pray for our country!  I think this free printable from The Crafting Chicks expresses it all!