Yes, let's do some Christmas baking!  I always bake Christmas goodies for our neighbors and friends so I thought I would share some of my favorites with you.I always bake small loaves of pumpkin bread to go on the plate of goodies.  I use a recipe that I have had for many years–it came from a co-worker of mine, and the pumpkin bread turns out great.  I am going to include the recipe under my "What's New" page.
Chocolate Crinkles are a must!  I remember my mom always made them at Christmas time so I include them on the goodie plate!  There are several recipes on Pinterest for these great cookies.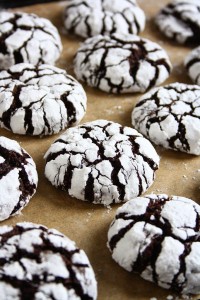 Peanut Blossom Cookies are another of my favorites.  Sometimes I use the chocolate kisses and sometimes I use the chocolate stars for the finishing touch on these great cookies.  Again, there are several recipes on Pinterest.
Last year I made the Reeses Peanut Butter Cup Cookies and added them to my goodie plates.  These cookies are great as well!    I found this recipe on The Idea Room.

I always make peanut clusters, and I found this recipe for Crockpot Christmas Crack on Pinterest.  It comes from Just a Pinch.  I think I will try this recipe this year.  I always put the peanut clusters in Christmas mini muffin/cupcake baking cups.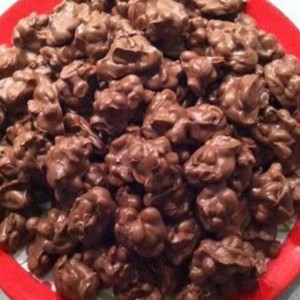 I have a great recipe for microwave peanut brittle that is super easy!  I will include that recipe under my "What's New" page.
I also like the Rolo Turtles so I usually make these as well.  They are so easy to make–So Wonderful So Marvelous has the recipe!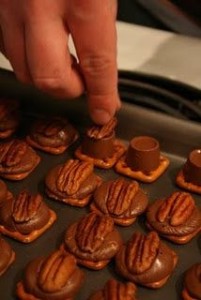 I have to try these brownies with holiday mint M&Ms!  These may not go on the goodies plates–they may be a special treat for our family!  I found this recipe at Swanky Recipes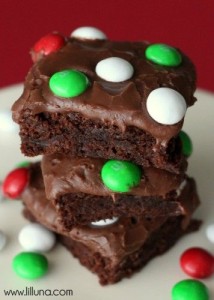 I have pinned all of these ideas on my Christmas Baking board on Pinterest (Janis Slaughter).  I hope you have as much fun baking all of these great recipes as I do.  Be sure and save a few for yourself!  Enjoy and Merry Christmas!

.