We have several days before Valentine's Day is here, but it is never too early to start planning for the special day!  I have found so many ideas for food and yummy treats (most of them on Pinterest) that it was hard to decide which ones to tell you about!  Valentine's Day can be celebrated beginning in the morning with breakfast and ending with dinner and dessert.
     First of all, let's begin with breakfast!  Your kids (and spouse) will love these—baked chocolate donuts and sweetheart cinnamon rolls.  It will be hard to choose which one to fix!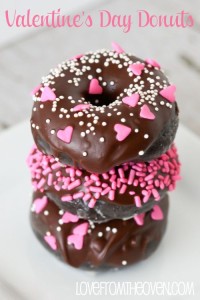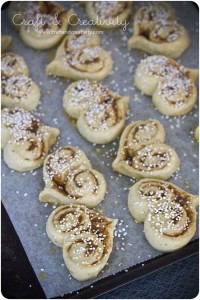 Since Valentine's Day is on Saturday this year, maybe the kids would like to make Heart-Shaped Homemade Pepperoni Pizza for dinner.  Although the recipe calls for homemade dough and sauce, I am sure you could cheat a little and use already prepared pizza dough and sauce.  You could also eliminate the pepperoni and just go for cheese or any of your family's favorite toppings!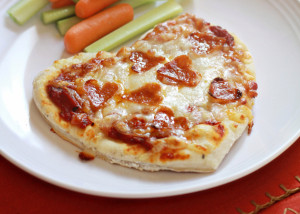 Of course, there is always room for dessert!  Boy, I found some delicious looking desserts!!  The cookies and/or brownies would be a great surprise to put in your child's lunch box on that Friday before Valentine's Day.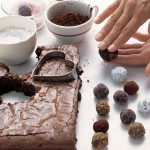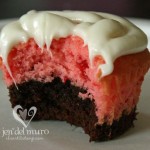 What about Valentine presents???  Because I don't get to see my grandsons on this special day, I always make it a point to send them some "surprises"–nothing extraordinary but usually some special treats and fun paper plates and napkins that they can use during the week of Valentine's Day.  This year I found some cute Valentine gift bags at Walmart. Then I found some clip art hearts on my computer, put each one's name on a heart, printed them out and finished the bag off with some red and silver ribbon.  I always include my daughter and son-in-law with a gift bag  – don't want them to feel left out!
     Wishing you a Happy Valentine's Day!!