It's that time of year to deck the halls! So…
As I have written before, my sister and my daughter have an interior decorating/design business. One of their services is to decorate clients' homes for the holiday season. My daughter called me the other day and said they were on their fourth home already! Some clients like to have their homes decorated for the Christmas holiday before Thanksgiving because of inviting family and friends for Thanksgiving dinner.
My daughter sent me some pictures of a home they just finished decorating so I thought I would share these with you! The majority of the time the client has his/her own decorations, but there are also times when a few extra items may be needed so my sister and my daughter either find these in their inventory or purchase items for the client. Sometimes an area needs a certain arrangement, and in that case my sister creates a special arrangement.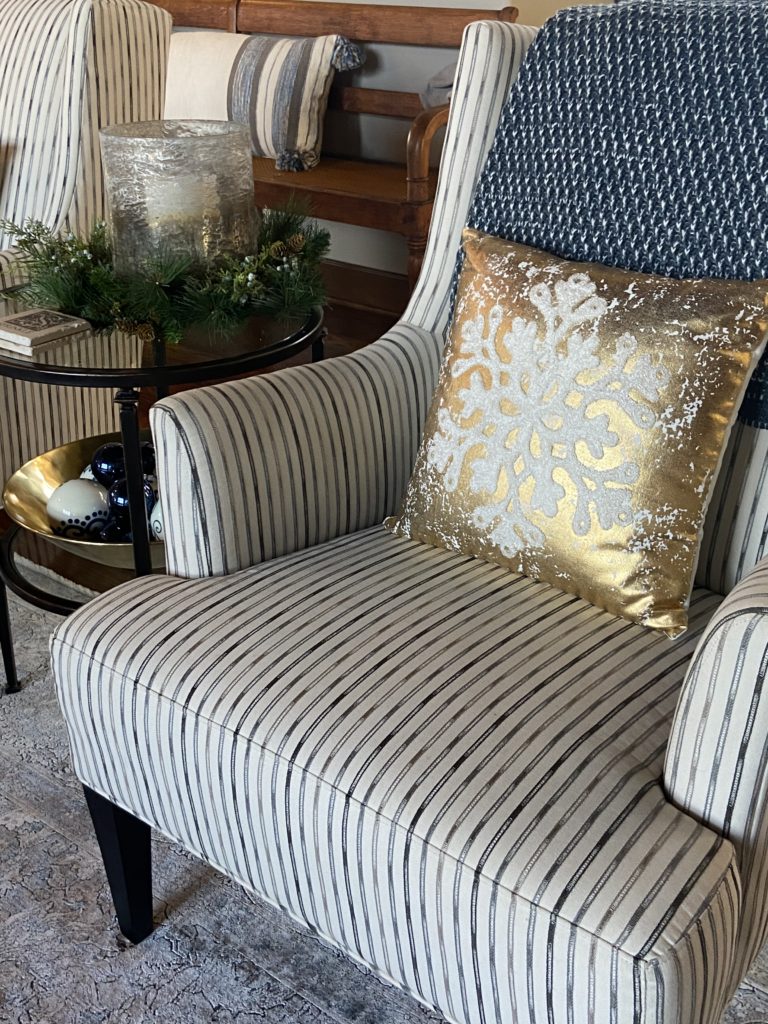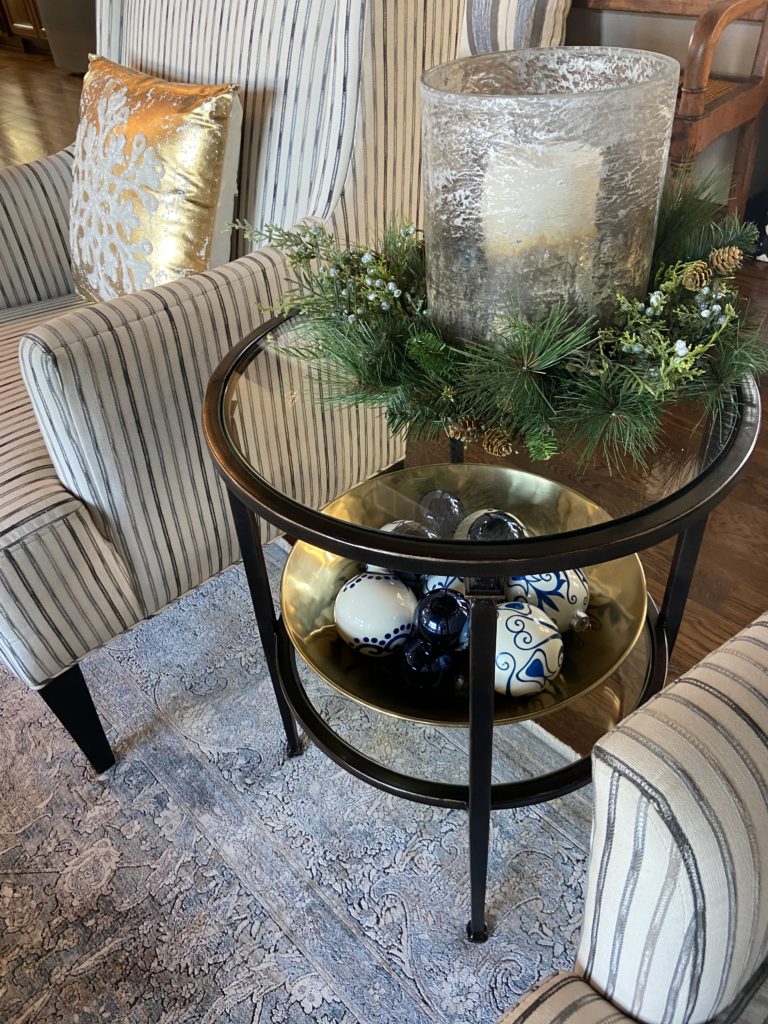 The color scheme of golds and blues is carried out in the decorating throughout the home.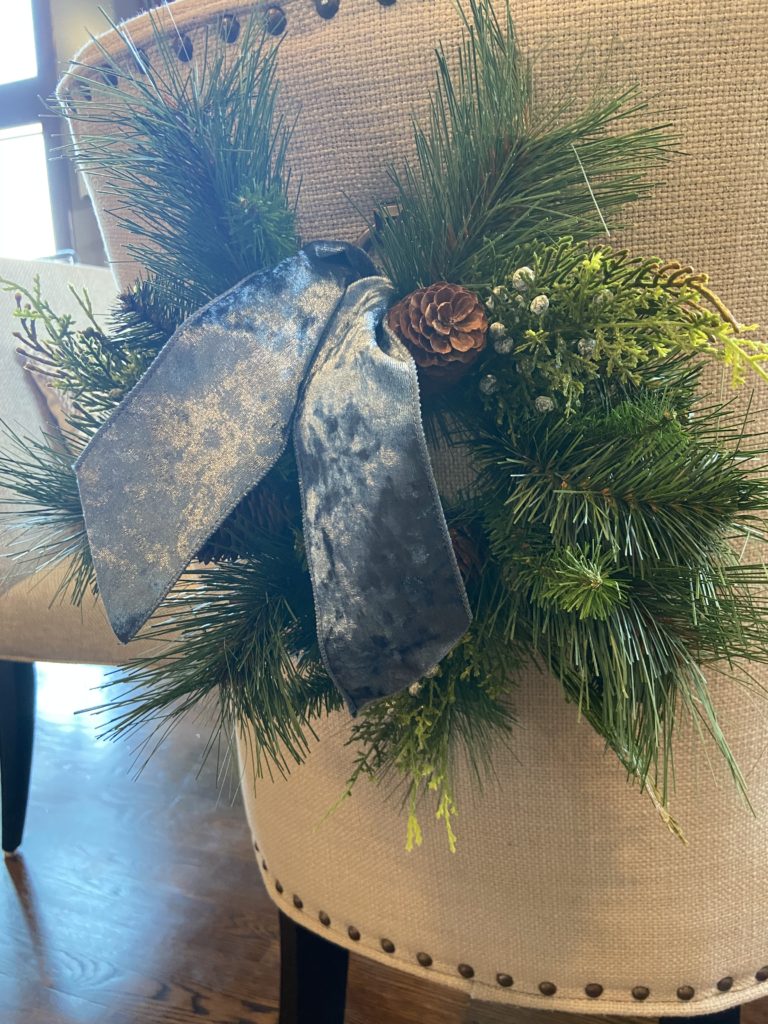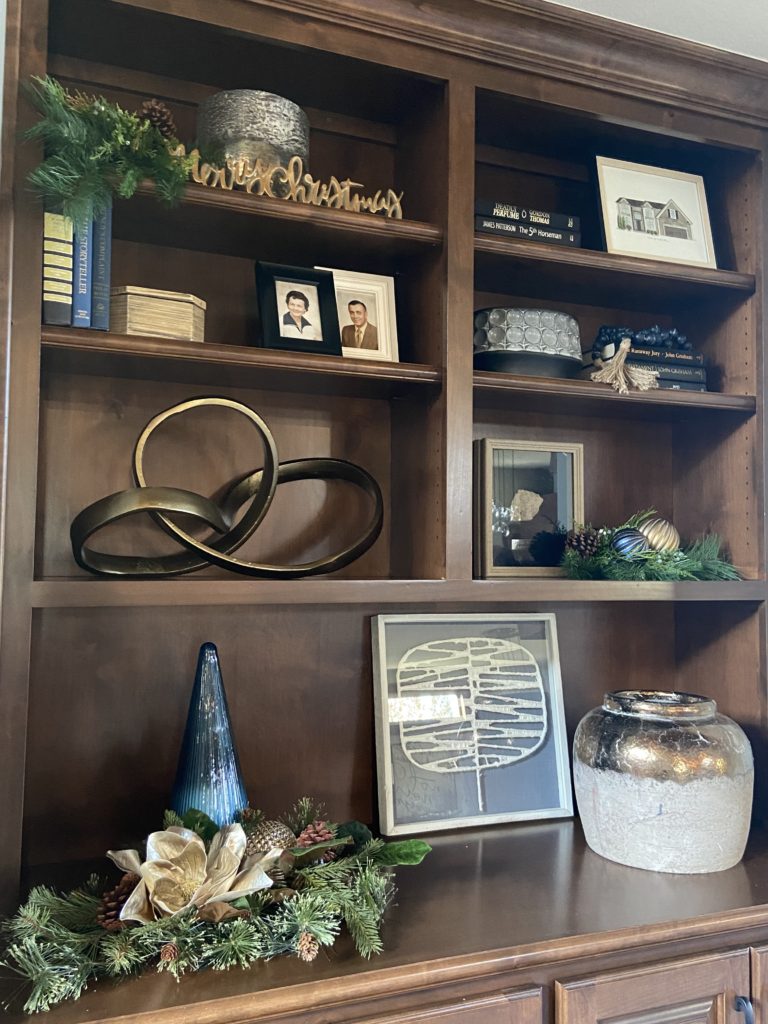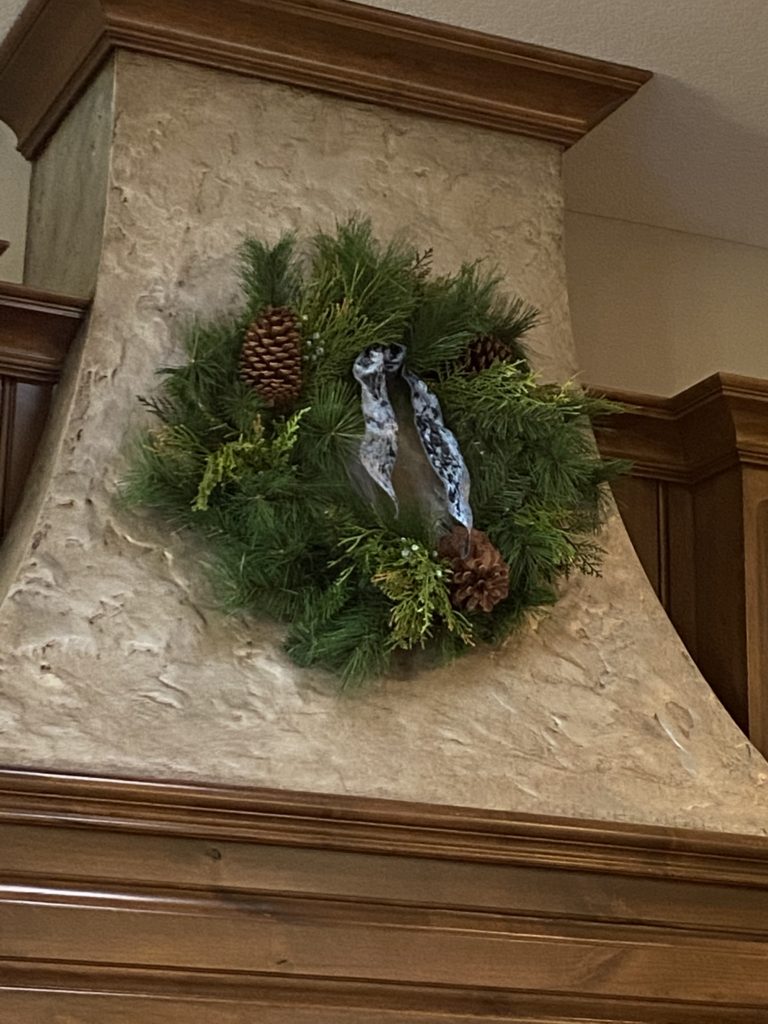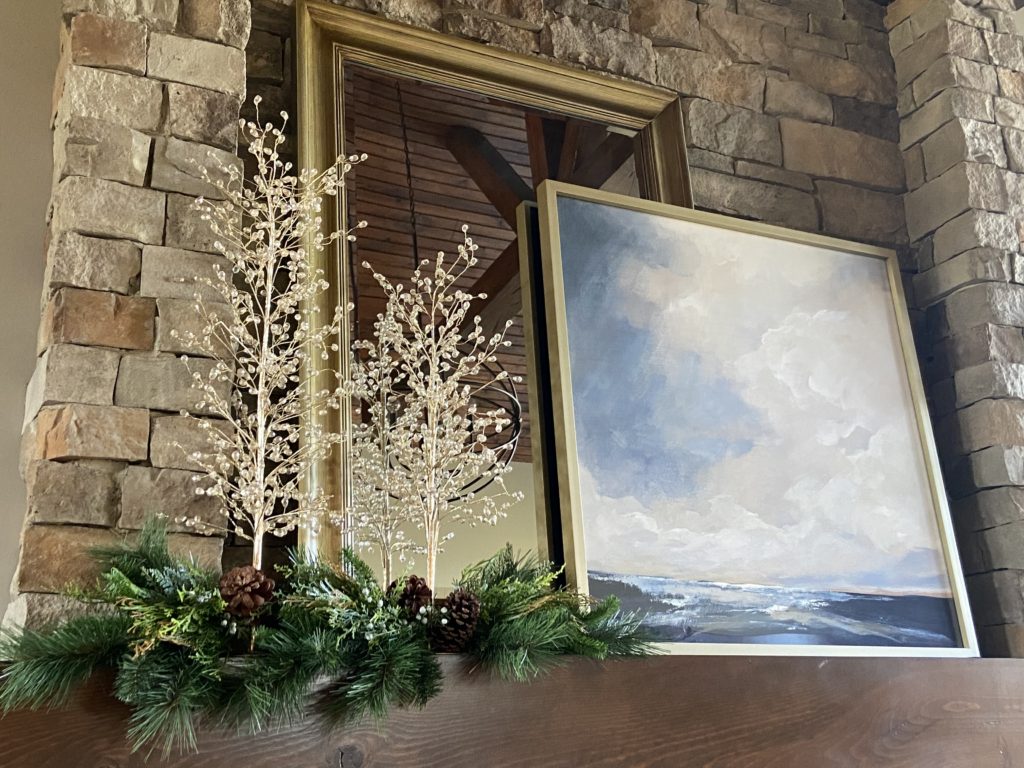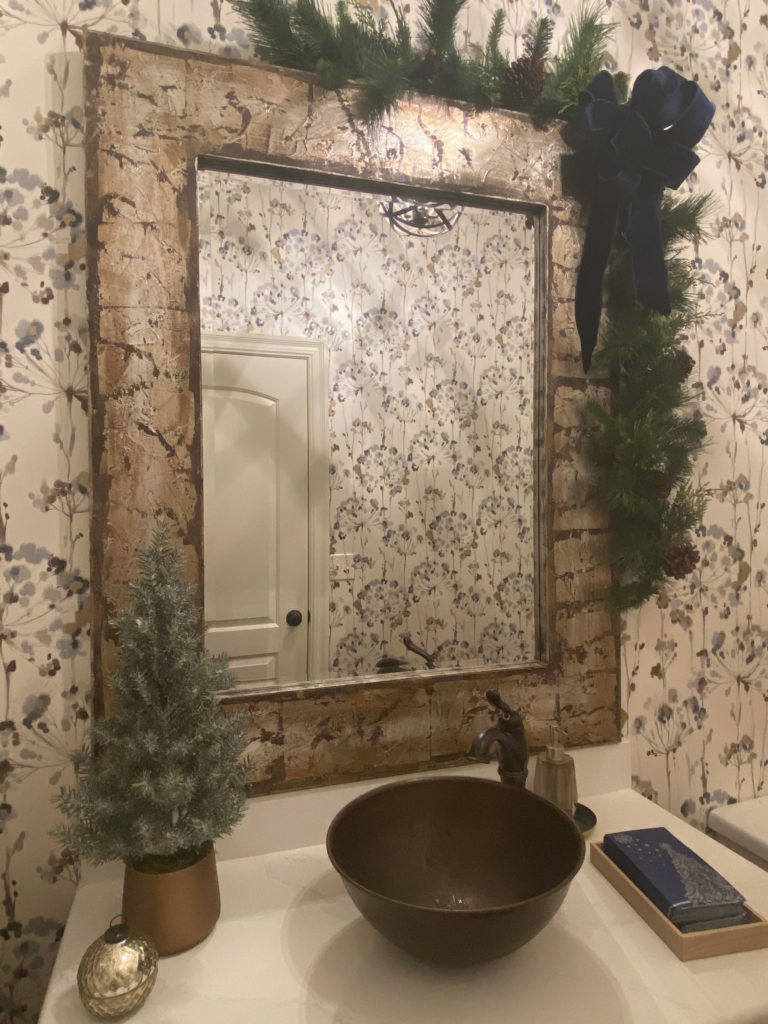 The large Christmas tree is the focal point in this room. Again, blues and golds are used in the trimming of the tree!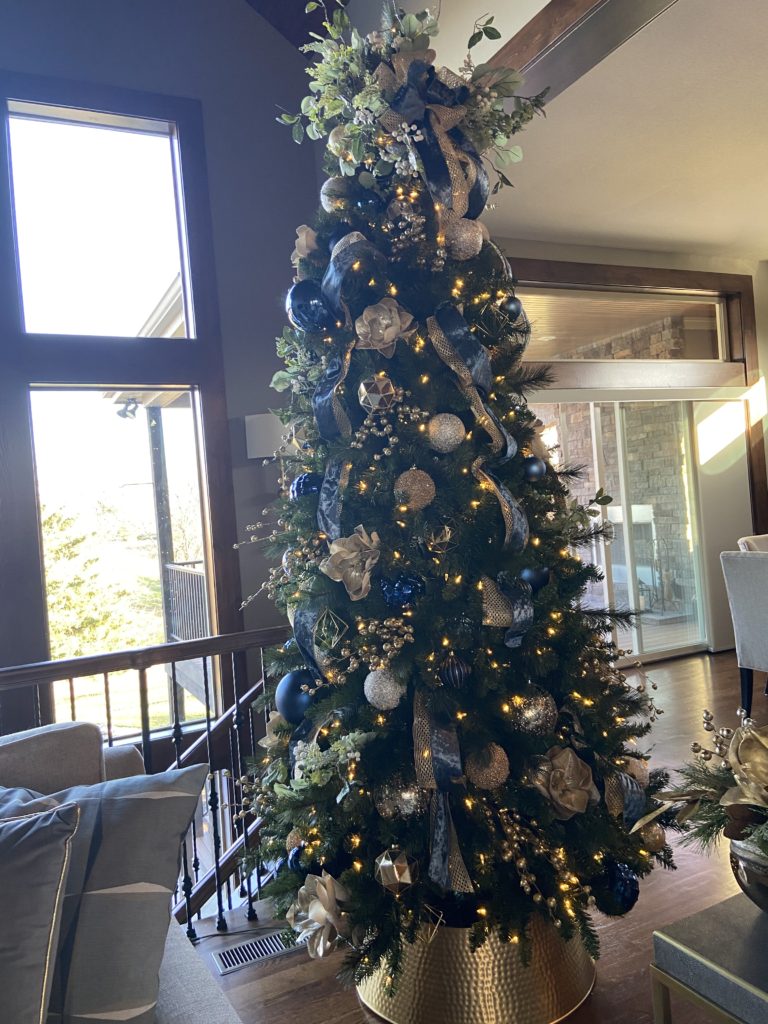 A smaller tree is located in the music room which is open to the great room. This tree features music-theme ribbon (of course) with clear lights. Notice the small table with arrangement next to the tree.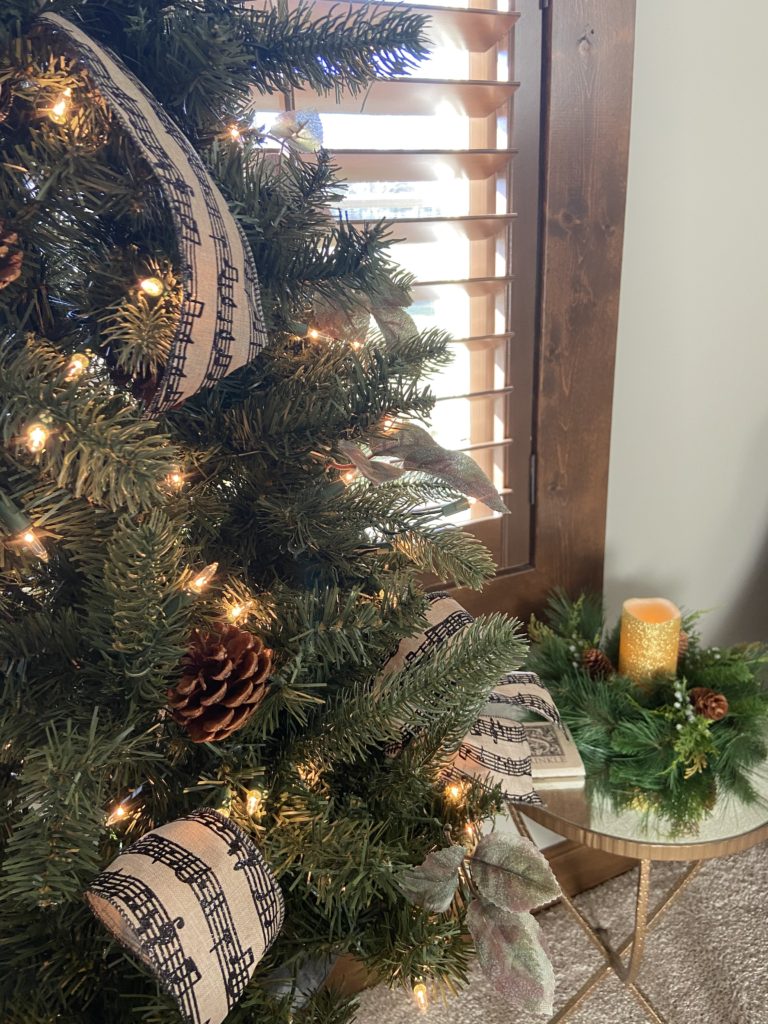 I hope you have enjoyed seeing these amazing decorations – I know I have. I think I have a very talented sister and daughter! I hope, too, that maybe some of these ideas will inspire you. Any questions, just let me know. Wishing you a very Merry Christmas despite all of the trials we have experienced in 2020. I think this picture should be our guiding light this holiday season and for years to come. God Bless you and yours!