It's Christmas time and time to deck the halls!I love to decorate my home for Christmas, and I think my daughter got my "decorating genes"!  She has been kind enough to take some pictures of her home as she begins the decorating process for Christmas.
The entryway of her home greets you with a cute little tree on the table inside the door, and a "Joy" sign placed on the entryway closet.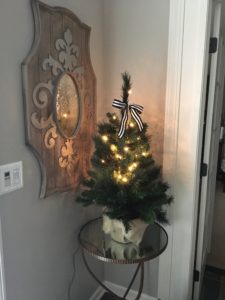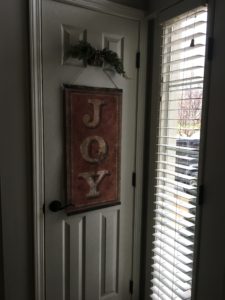 A fun pillow on the bench adds a nice touch!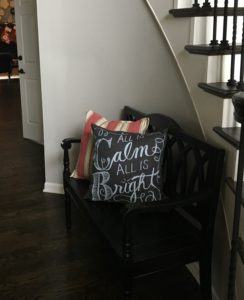 The picture display in the foyer gets changed out for the holidays.  Laura displays pictures of the boys taken in their younger years when they met Santa and also on Christmas Day.  Candles and cylinders filled with ornaments add a great touch to the table.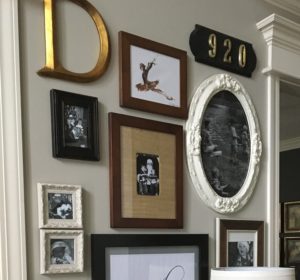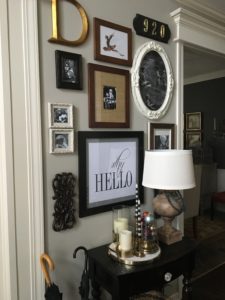 The mantle in the family room displays a great banner, "Joy to the World".  Lighted garland, candles, bells and a wreath complete the scene.  A "Days to Christmas" countdown sits on the hearth.  Christmas "sitabouts" are placed on the shelves.  Fun seasonal pillows are placed on the chair and sofa, and the tray on the ottoman displays a lantern and a bowl of Christmas ornaments.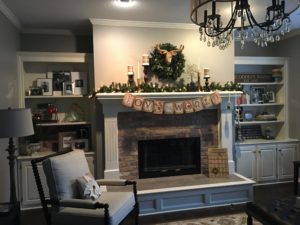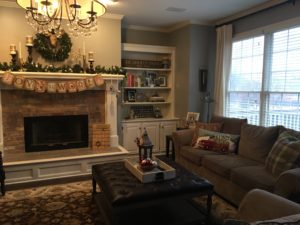 The gathering room hosts the Christmas tree.  The mantle displays the stockings for each family member.  Once again, seasonal pillows are placed on the chairs and ornaments add a nice touch to the round table.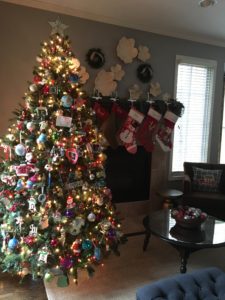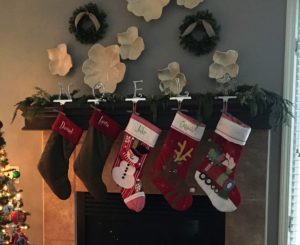 Laura has decorated her window in the kitchen with a wreath, a sign indicating the reason for the season and a gingerbread house made by the boys–great idea!!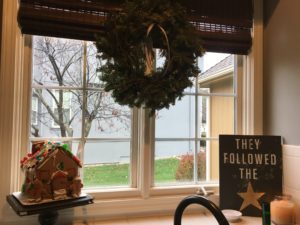 A beginning collection of nutcrackers grace the dining room table.  I guess maybe I know what I can give her as a Christmas present to help in the expansion of this fun collection.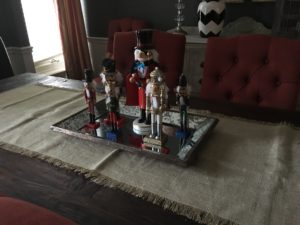 My son-in-law even got in on the decorating – outside that is!  I love the colored lights–and I also love the sled on the front porch, nice touch!!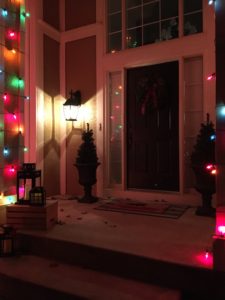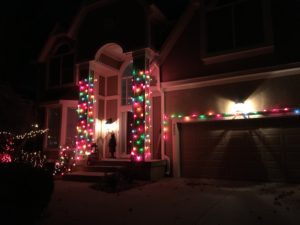 Thanks, Laura and Daniel– great job!!!  I hope this has given you some ideas to help you in your decorating for the season.  Here's hoping that you and your loved ones have a very Merry Christmas!