It is time to get ready for spring – if you haven't done so already!
I am sure many of you are glad that winter is over, and spring is appearing!  It is time to decorate for spring–whether it is inside or outside.
What better way to show that you are ready for spring than by putting a spring wreath on your front door!  My wreath is ready to greet guests.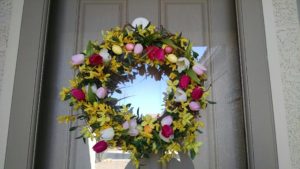 I love tulips and forsythia!  I thought these wreaths from Actually Ashley would make a beautiful statement on a front door.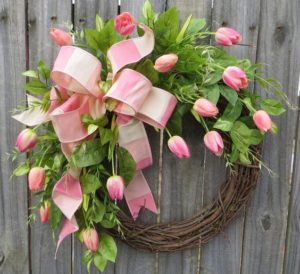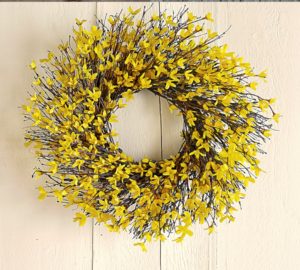 Looking to make the inside of your home feel like spring?  I love these tulip stems from Joanna Gaines and Magnolia Market.  They would make a great centerpiece on the entry table, kitchen table or just about anywhere in the home.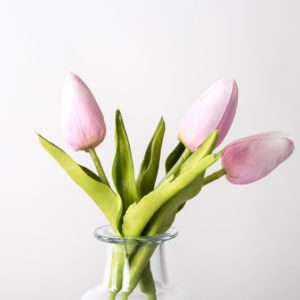 I try to change my entry table to go along with the seasons/holidays.  For spring, I have added daffodils and tulips from Michaels to the trunk that sits on the lower shelf of the table.  I found the cute "Spring" sign at the Dollar Spot at Target.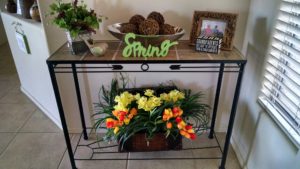 In the niche in the entry I added forsythia to the greenery.  A "Hello Spring" sign from JoAnn greets guests when they enter.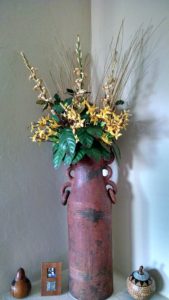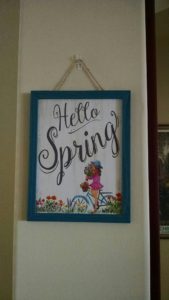 Don't forget about the outdoors!  There are so many great perennials that can be planted around your home.  My favorites are coneflowers, daylilies and hostas.  I found pictures of these on Better Homes and Gardens.  They are so hardy and so easy to transplant to other areas around the house.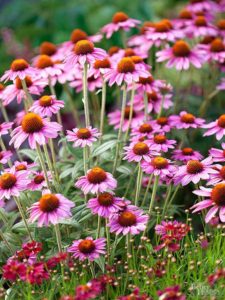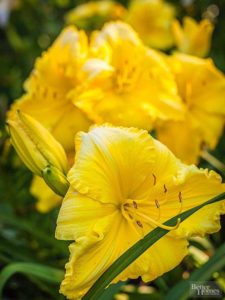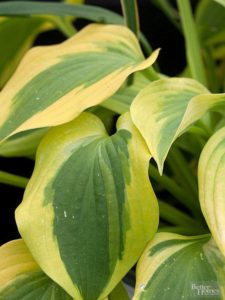 I have these planted around my home, and I look forward to seeing them come to life every spring–along with the daffodils, peonies and tulips.  I hope you are getting in the mood to decorate for spring–or maybe you have already done so!
 HAPPY  SPRING  TO  EVERYONE!!