I love fall – I think it is such a beautiful time of the year!
I recently received my new issue of Southern Living magazine in the mail.  As I was looking through the magazine, I found such gorgeous fall planters/containers so I thought I would share some of them with you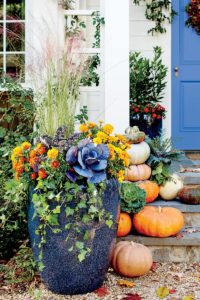 I like the idea of adding kale and cabbage to the fall flowers.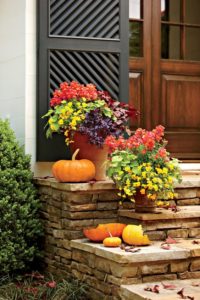 Fall colors are so great–oranges, red, yellows!  I like the addition of pumpkins around the containers.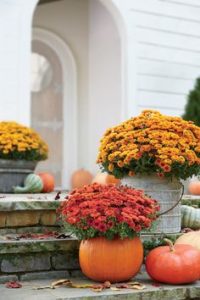 This is a clever idea–carving out the pumpkin and then putting the mum inside the pumpkin!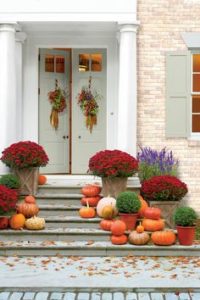 Such a warm welcome to guests as they walk to your front door!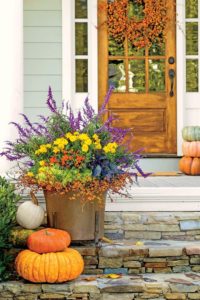 I like the addition of the purple flowers to the grouping!  I also like the idea of using various colors of pumpkins.  Love the wreath on the door!!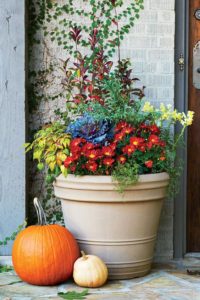 I hope these beautiful fall containers/planters have given you some ideas and inspiration to get ready for the fall season–if you haven't done so already!
Happy Fall – Happy Blessings to One and All!