I love fall, and what better way to show off the fall colors and flowers than through your "fall" porch!
I found several gorgeous fall porches and wanted to share them with you.  These are from One Kin Design, and I have saved them on my Pinterest board (JKSJKSDesign).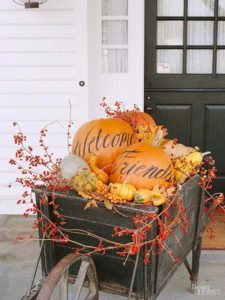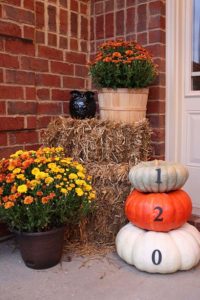 I like how each idea has used colorful mums, gourds. lanterns and various sizes and colors of pumpkins to create beautiful and inviting porches.  Adding touches such as straw bales , "welcome" chalkboard signs and personalized pumpkins complete the decor.
I also found these ideas from All Things Heart and Home.  These, too, are on my Pinterest board.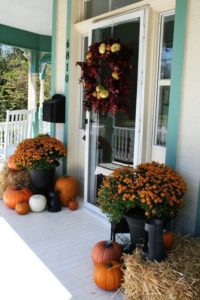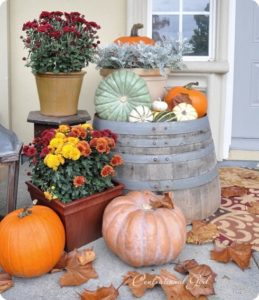 Again, the use of mums in and atop planters, a whiskey barrel turned up side down with various colors of pumpkins/gourds placed on top of it make the entrance to the home so warm and inviting!  If you have planters on your porch throughout the year, how easy is it to change them with the seasons!
Have you decorated your porch for fall?  If so, send me pictures–I would love to see your ideas!
Happy Fall Y'all!