My daughter is ready for Christmas! She has been kind enough to share some photos with me while she was busy decorating her home for the holidays–so I wanted to share them with you!
Guests are greeted with garland, lighted trees and a welcome mat as they approach the front door.  Colorful lights have been hung on the side windows in the foyer.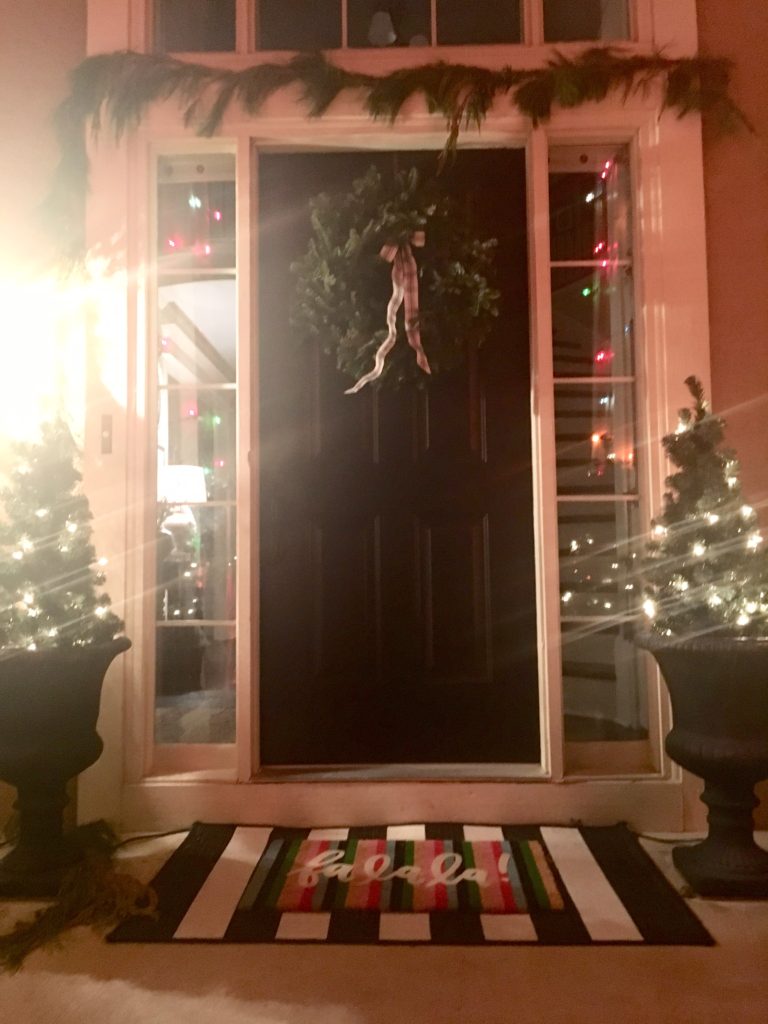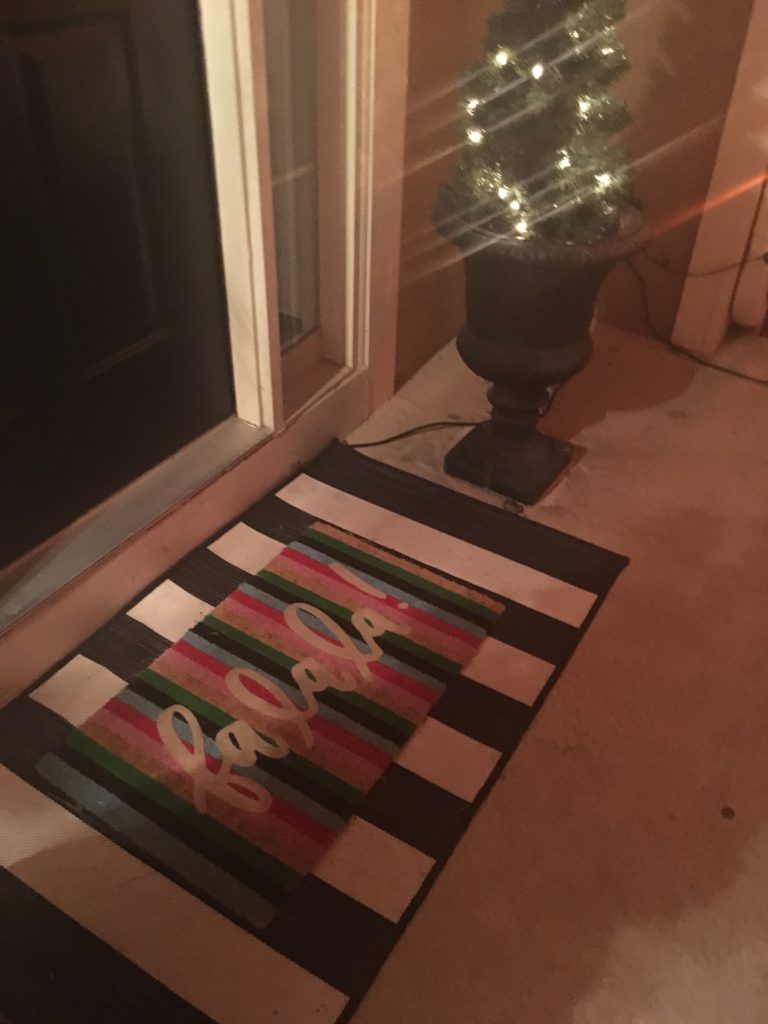 When entering the home, guests are greeted with a small bench decorated with fun holiday pillows.  A small lighted Christmas tree has been placed beside the bench.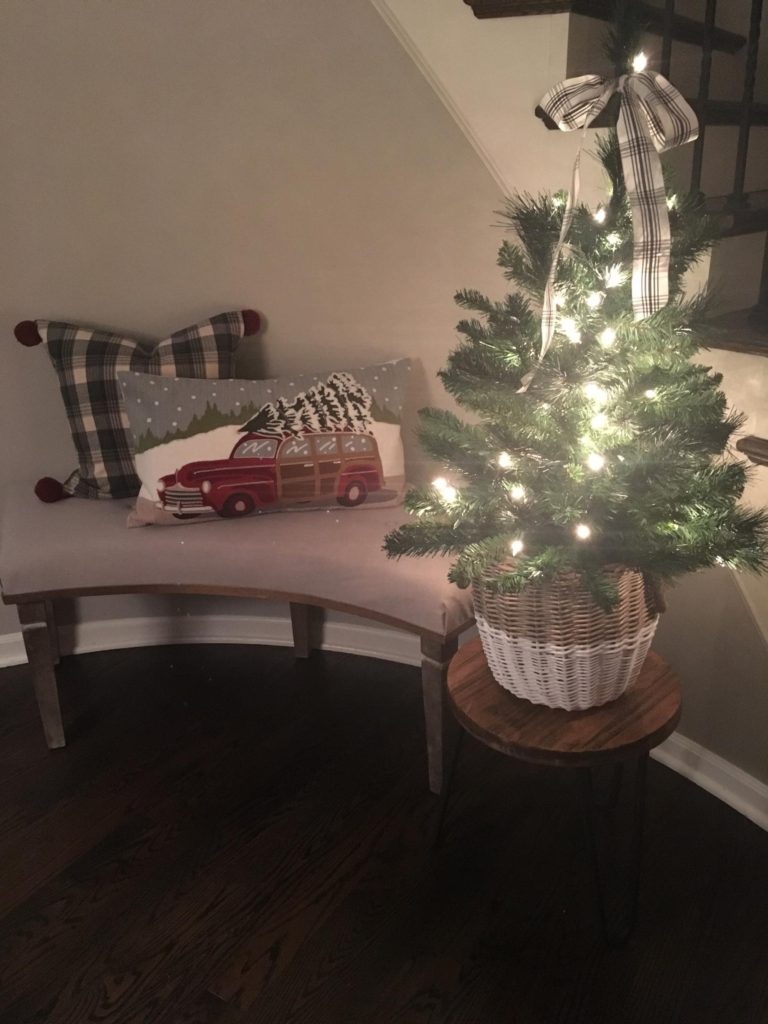 The fireplace mantel in the family room has been decorated with garland, berries, lights, candles and a Christmas tree print.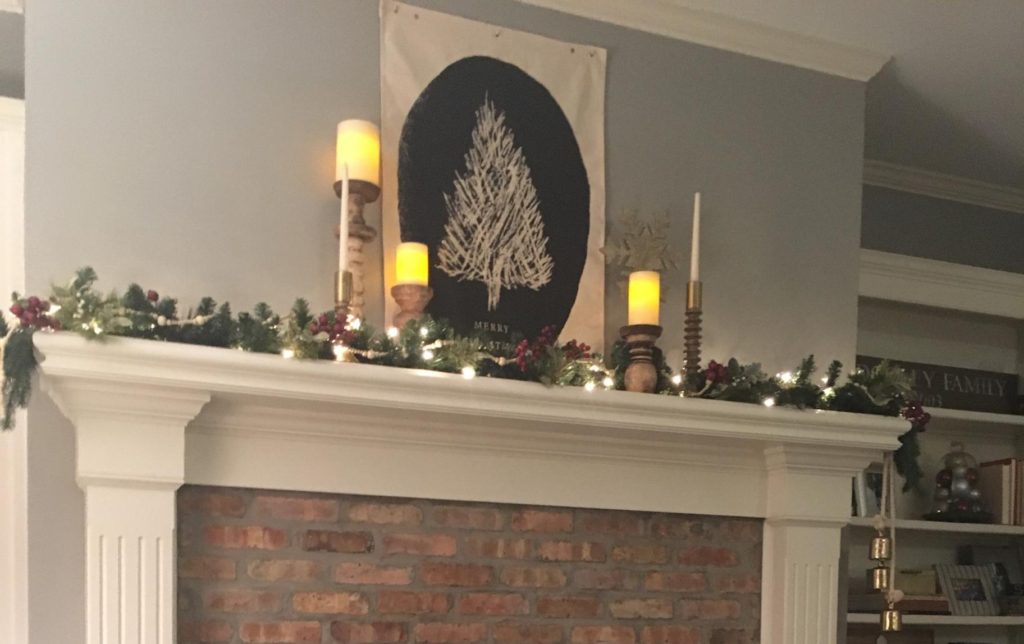 The ottoman has been decorated with a small tree, and a holiday pillow has been placed on the sofa along with the other pillows.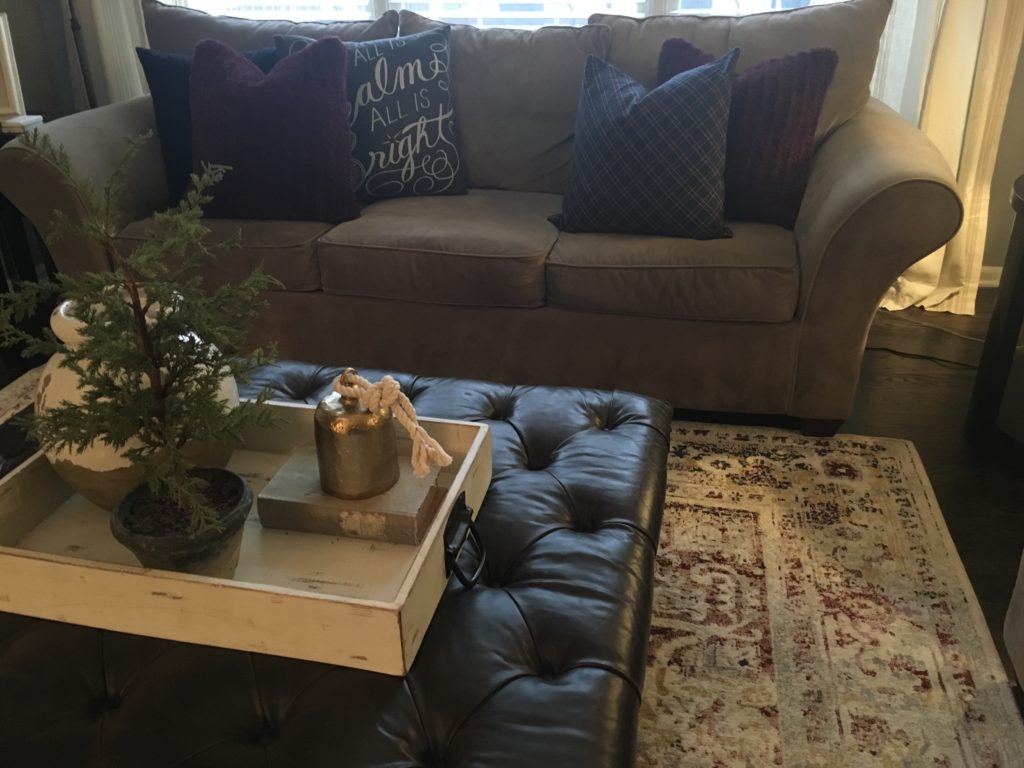 The Christmas tree has been placed in the hearth room, and the fireplace holds the Christmas stockings for the family and the family pet.  Small wreaths tied with ribbon have been placed in between the wall decor above the fireplace.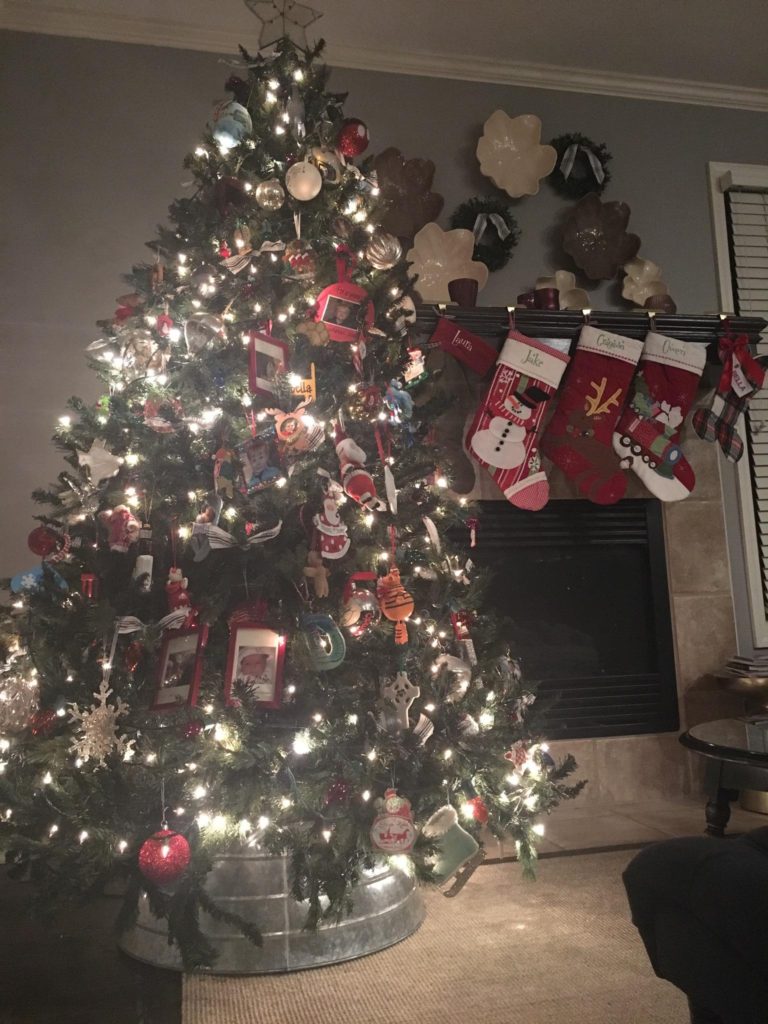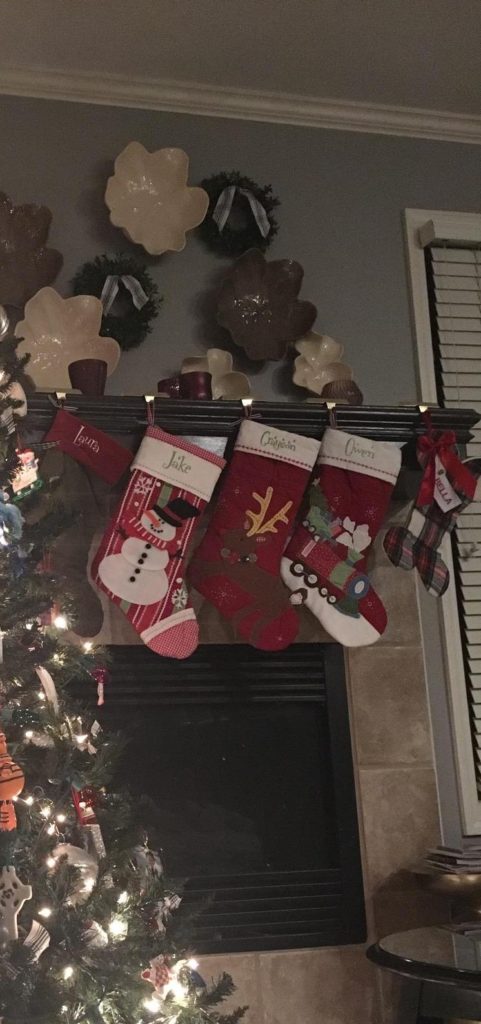 Thank you, Laura (Dooley Design), for sharing pictures of your beautifully decorated home with us!  Merry Christmas to you and yours!