My sister and my daughter have been busy with their interior design business – this time working with clients on redesigning master bedrooms.
I thought I would share some of their "before and after" projects – all of which are stunning!
The new bedding and pillows were chosen from Crate and Barrel.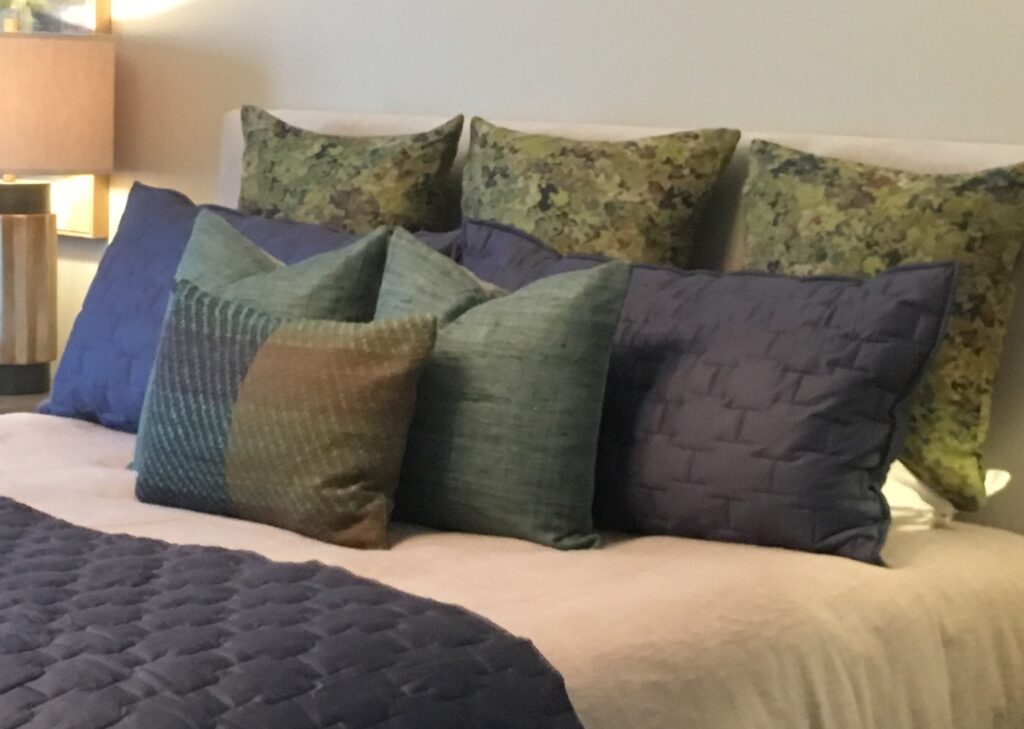 Pictures above each nightstand were added, along with lamps, candles and greenery to finish off the area.
The sitting area got a "lift" with new pillows and throws that coordinated with the pillows on the bed.
What a great master bedroom redo! Grab a book–sit, relax and just enjoy this new space!