St. Patrick's Day is almost here!  Maybe wearing green for this special day will remind us of spring.   I am sure many of you in some parts of the  country are wishing that spring would arrive real soon!  For all of you who are Irish, and those of who you are not but celebrate the day anyway, we have found a few "green" treats for you!
The kids will love these Shamrock Pretzel Pops.  These would also be fun treats to make if going to a St. Patrick's Day party.  I found this idea on Pinterest at blog.jwillustrations.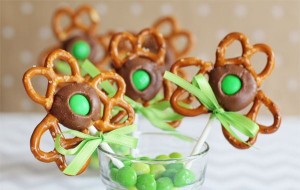 If you are not in to corned beef and cabbage and are planning on something else for dinner, try this Watergate salad from allrecipes.  This has to be one of my favorite salads.  For dessert, why not make Andes Mints Chocolate Cupcakes.  They look delicious!   Check out the recipe at midlifeboulevard.  I have pinned all of these recipes on my boards on Pinterest.  Follow me–Janis Slaughter.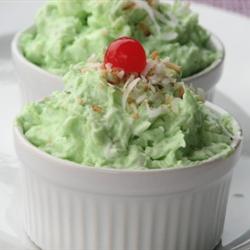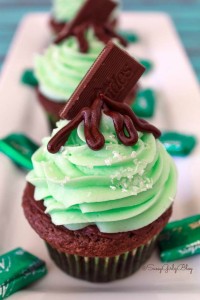 Here's hoping your St. Patrick's Day is a "lucky" day for you and yours!  I think this Irish wish says it all.
Wishing you a rainbow for sunlight after showers–
Miles and miles of Irish smiles for golden happy hours–
Shamrocks at your doorway for luck and laughter too,
And a host of friends that never ends each day your whole life through!